Napa's Oxbow Public Market adds LiveFire Pizza restaurant
Napa's Oxbow Public Market will add a pizza restaurant next Spring, with a former executive chef at A16 Restaurant in San Francisco and the culinary talent who helped launch Redd Wood in Yountville in the kitchen.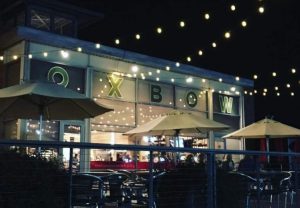 An announcement stated Liza Shaw will be overseeing the kitchen at LiveFire Pizza which is being developed by Michael Levine, Scott Rodrick and Ervan Lim.
Backers stated that LiveFire Pizza at Oxbow Public Market will build on the success of their popular pizza bar in the Napa Farms Market at the San Francisco International Airport. It will offer inventive California style wood-fired pizza, along with a selection of Italian sandwiches, local salads, and baked goods that celebrate the flavors of Northern California.
LiveFire Pizza will offer dine-in and to go service, with a creative indoor and outdoor seating area with views of the Alta Heights hills that frame the eastern border of Napa. BCV Architects from San Francisco designed the picturesque restaurant and wine bar.
"We are looking forward to having LiveFire join the other artisan merchants and restaurants at the market," stated Steve Carlin, founder and managing partner of Oxbow Public Market. "Scott, Michael, Ervan and Liza all share Oxbow's vision, to serve and celebrate our local food community, and I believe they will be a great dining addition to the market's many food choices."