LiveFire Pizza headed to Napa's Oxbow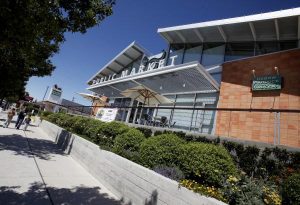 By Justin Phillips 
LiveFire Pizza, slated to open spring 2017 in Napa's Oxbow Public Market, will basically be a new iteration of the LiveFire pizza in the Napa Farms Market in the San Francisco International Airport. The project, which will replace Ca Momi, will be led by industry vets Michael Levine, Scott Rodrick and Ervan Lim.
The menu will be focused on California style wood-fired pizza, and yes, there will also be Italian sandwiches.
The space will have indoor and outdoor seating, both dine-in and to-go services, and a wine bar.