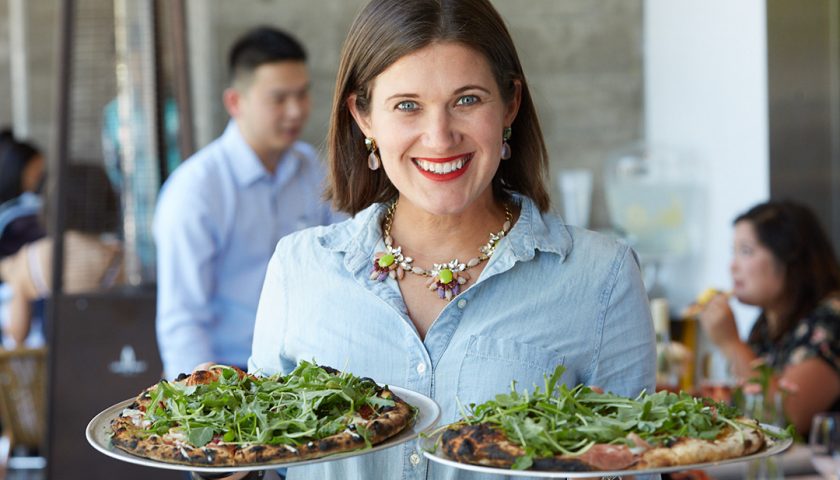 THE JETSETTING FASHIONISTA | LIVE FIRE PIZZA OXBOW MARKET'S NEWEST CULINARY ADDITION
by Emily Martin, Jetsetting Fashionista
The incredible wood fired pizza oven. This really creates delicious pizzas and the open kitchen is so fun for guests to take advantage of watching the team prep and cook the delicious food.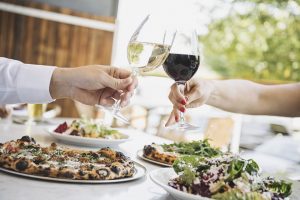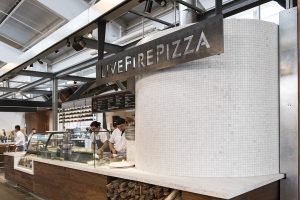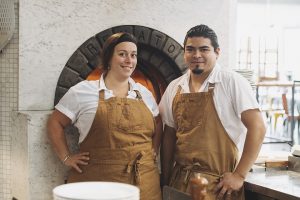 The culinary team behind the new Live Fire Pizza. Liza Shaw was involved in the Culinary Inspiration and menu development pre opening, and Chef Gama is the Chef De Cuisine (CDC)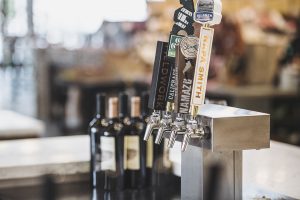 Some of the awesome, local craft beers they have on draft. The four draft beers on tap will be rotating frequently, keeping the assortment fresh, fun, and seasonal. Beer by the bottle is also available, and on Tuesday nights from 5:00 – 9:00pm there is a great Napa Local Special, which includes a Margherita pizza and a pint of one of the micro beers for $15.  I wish I was a local so I could take advantage of that yummy deal!
During a recent Media & Bloggers event that Emily Martin Communications & Events hosted (my Marketing/Events Company), I was hard at work ensuring that each guest tried all of the amazing pizzas Live Fire Pizza has to offer.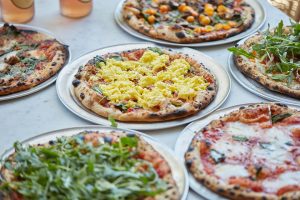 An assortment of the delicious pizzas! The Morning Pizza (in the center with the eggs) is described on the menu as, "always something interesting with an egg!"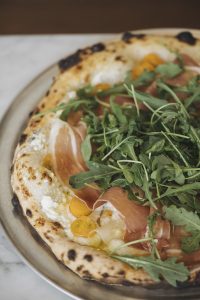 One of my personal favorite pizzas, the Bianca Pizza with Prosciutto San Daniele, ricotta, cherry tomatoes, and arugula. It's the best of both worlds, with some greens and a bit of meat and cheese. Super light and delicious!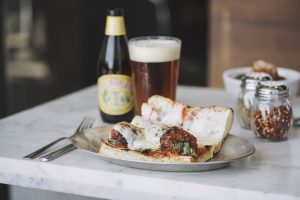 Although one may expect only pizza at a pizza restaurant, that is not the case at Live Fire Oxbow. They also have some incredible sandwiches, salads, and antipasti. The meatball sandwich was a crowd pleaser at the event, not only because of the delicious pork meat and the tomato ragu, basil, and mozzarella, but the bread really is incredible.  If you want something a bit lighter, skip the bread and try the meatballs (shown below).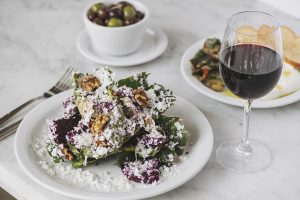 I typically like to have a salad with a pizza or two, and the Little Gem Salad with beets, black olives, candied walnuts, and ricotta salata is divine. Extremely light, and really flavorful which compliments the pizzas really well.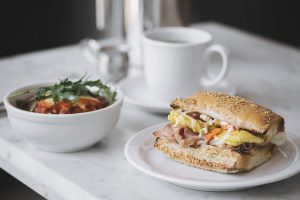 Food photos by Gamma Nine Photography, pictures of Emily by New Rev Media