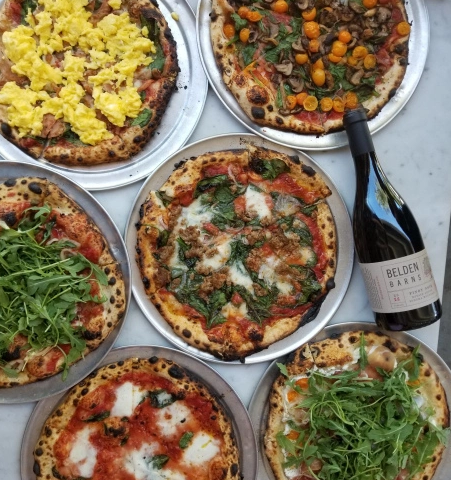 CHERYLSFOOD | Live Fire Pizza – Oxbow Market
Restaurant Reviews by cherylSFood
When you're invited to a pizza party, you say yes! Live Fire Pizza is a new addition to Napa's Oxbow Public Market where you can enjoy pizza and other side dishes at the bar or outside in the outdoor seating area. I got to attend a media preview (thanks to Emily with Emily Martin Communication & Events), where I was able to try almost every pizza on the menu! Let me just say that every pizza was delicious. By the way, if you're a wine + pizza type of gal, Live Fire Pizza is a must to visit.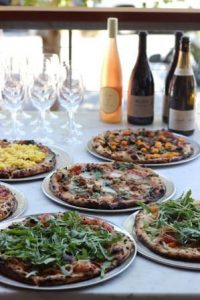 My all time favorite pizza of the bunch was the calamari pizza. The calamari was perfectly cooked with not an ounce of chewiness. Don't you hate it when you eat calamari that feels like you're chewing on rubberbands? Not that I've ever chewed on em…
Not only are the pizzas fabulous, the sandwiches are good too. They're all made on a soft sesame roll and each sandwich has a salty component that makes the sandwich enjoyable. Nobody likes a bland sandwich.